UX in the City
UX in the City is a research & consultancy urban design practice applying the UX Urban Design principles for helping cities to be (truly) more users-friendly.
The firm is led by @Quentin LEFEVRE, urbanist and designer, teacher in the Master Design for Smart Cities (Strate, School of design).
---
Why UX Urban Design ?
Most of our contemporary cities have to face simultaneously a public participation demand, a better urban life quality need and smart city ideal. Urban design and urban planning fields have to renew their methods and processes in order to include the inhabitants as a proper stakeholder and also sometimes to deal with lower public investment.
UX Urban Design is a contemporary urban design approach that is by definition user-centred and which focuses on designing our cities by and for better users experience.
This approach aims to answer to the following question : how to improve the urban design methods and processes in order to make our cities more « users-friendly » which simply means more comfortable for all ?
How to do UX Urban Design ?
by applying the UX design principles to the urban design sphere
by analysing and designing public spaces through a transversal approach in terms of spaces, urban functions, time and people
by considering public space design in an integrated, relational and multi-places perspective
Want to know more ?
1_ article related to a speech I gave at the Smart Cities Expo of New Delhi in May 2018 :
https://medium.com/@QuentLE/towards-the-ux-urban-design-56ffe00e9a19
2_ PDF file resuming the UX Urban Design approach :
QLEFEVRE – UX Urban Design_ supporting doc
---
Some references :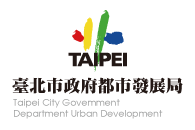 ---